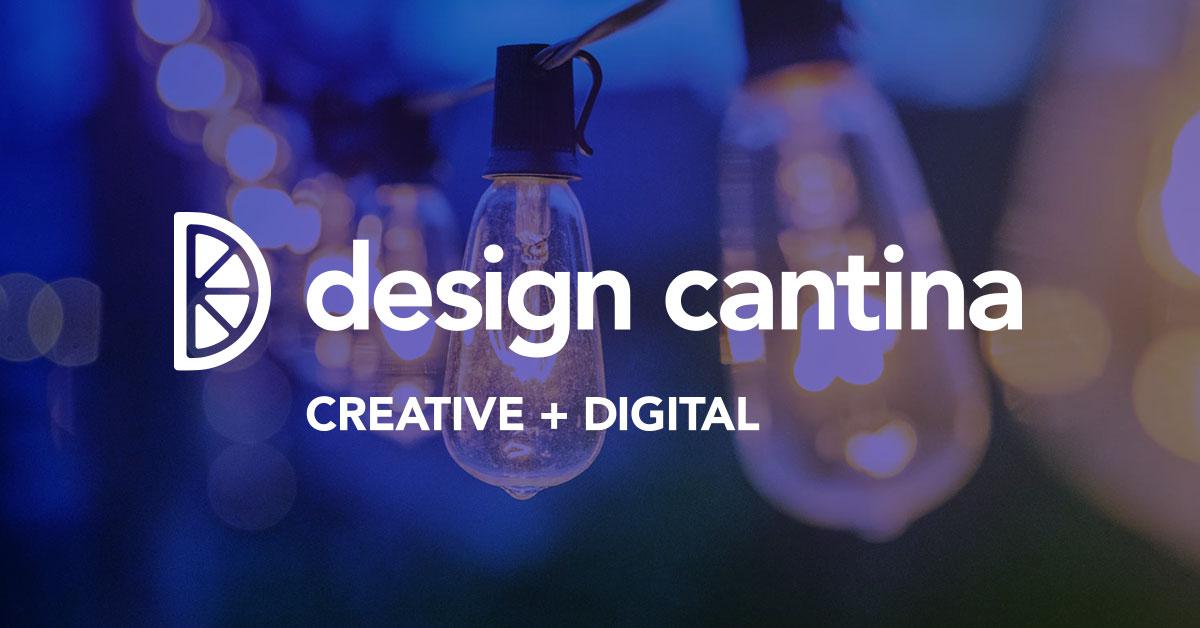 10 Signs it's Time for a Rebrand
Building and maintaining a strong brand is essential to your company's success. So, how do you know when it's time to rebrand or refresh your brand? While not something to be taken lightly, if a few of the points below apply, it may be time to consider a rebrand.
1. Your industry, services, or target audience has changed.
Our agency was founded five years ago this month, and in thinking about how much our business has changed during that time, we saw this as a perfect time for a brand identity update. Staying true to our brand positioning, which is all about being refreshing, we simplified and updated. We also added a descriptor reflective of our focus areas.
2. Your brand isn't working as hard as it could.
As designers, we're often too busy to evaluate, let alone refresh our own brand – sort of a "cobbler's kids have no shoes" scenario. One area where we saw room for improvement in our logo design was the overall visual weight – a combination of density and boldness.
3. Your target audience has changed.
Even if you are fortunate enough (as we are) to have clients or customers for years, their needs may change – and your competitive set certainly does – so your brand perception may need to evolve accordingly. A rebrand can re-engage loyal customers as well as attract new ones – signifying that your company is embracing change and growth.
4. Your offering has changed.
If you've recently expanded your product line or services, you should evaluate your current brand identity and website design to ensure it reflects the new additions. The only constant in our industry is change, so a branding update that simplifies and embraces change feels like more a necessity than a luxury for us.
5. Your brand identity could be more distinctive and ownable.
If your logo doesn't reflect what makes your company different from the competition, it's not working as hard for you as it could be. In our case, we love the refreshing vibe of our lime symbol, but how much better is it that it's also a "D" when turned the right way? There it was all this time!
6. Your visual assets are limiting.
Your brand identity and website design can have a significant impact on your brand perception. If your brand visuals are outdated or don't allow you to communicate effectively, it may be time for a refresh. We expanded our brand color palette with the addition of an ultramarine blue that contrasts our existing yellow-green gradient and gives us a bit more flexibility.
7. You're considering a website refresh.
If you're thinking about a website refresh, it's likely you are doing so due to significant changes in your products, services, or competitive landscape. This is the ideal time to evaluate your brand identity and positioning, as well as ensure that you're maximizing SEO and user experience. We also completed a website refresh to complement our updated brand identity.
8. You're facing new competition.
A brand refresh can range from a logo design and brand identity guidelines update to a new brand positioning or a complete rebrand implementation. Refreshing your brand image can help you stay competitive in a changing landscape.
9. Your company is part of a merger or acquisition.
A key part of such a major business transaction is determining how the resulting company will be represented. This process starts with research of current brand perceptions and analysis of business objectives followed by a brand positioning phase that ensures the future brand will succeed.
10. You've reached a major milestone.
For larger companies, hitting the five-year mark might not be a major point of reflection. For us, it's monumental – and highly personal. We didn't want to let this milestone pass unnoticed but also were compelled to take a step back and reflect on how we should embrace the future.
A brand identity refresh can revitalize your business and pave the way to take things to the next level, allowing you to present an image that better aligns with your business objectives. If you find that a few of these reasons to rebrand apply to you, get in touch with us. Here's to the future!